Izumi Matsumoto Official Fanbook
Information


→ Vol. 2 "Orange Blossom"

Extra Series"Sugar Babe" Vol. 1

B5 size, 60 pages ,
Price : 600 Yen in direct sale, 800 Yen in Melon Books (bookmart)
Coming Soon ! (21 March 2005)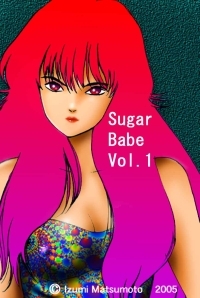 [ OUTLINE OF DISTRIBUTION ]

1.
Comic Market Special 4
on 21 March 2005, at Tokyo Big Sight (West Building, Hall 1 to 4)
2. Fanzine Bookmart
Melon Books,
in consignment.
[ CONTENTS ]

Chpter 1 "Rough Sketches"


Magingoh-Z (1990) 
Quite old version of characters' image in the work laterly became "Kimagure Orange Road" (1984)
Madoka Ayukawa in 1981 (Around 1987)
(Scribbles) (Around 1987
"Heart of Saturday Night" (Around 1988 . Its episode 1 is published in the short comicstrip collection "Graffiti".)
"Black Moon" (1992)
Kina Fujiya (Keiki's mother) in her youth, from "Sesame Street" (1990)
Draft for T-shirt planned by Raita Okura (known as novel and script writer) and sold at Comic Market (1991年)
"Kimagure Orange Road" Character Design Table for presentation to editorial staffs of Shueisha (publisher) (1983)
Chitose from "Sesame Street" (1988)

Chapter 2 "Spring Wonder"
Cleared up draft for "Spring Wonder" episode 1, which is ready for pen drawing.
Incidentally, this edition of "Spring Wonder" is nearly "Kimagure Orange Road" in most parts.

Chapter 3 "Spring Wonder" - Appendix
More older draft for "Spring Wonder", for polishing up its story and characters' lines.
---
Volume 2 "Orange Blossom"

B5 size, 86 p. (80 pages of text in B/W, 1 colored frontispiece, colored covers)
Price in direct sale : 700 Yen (JPY)
Date of Publication : 29th December 2004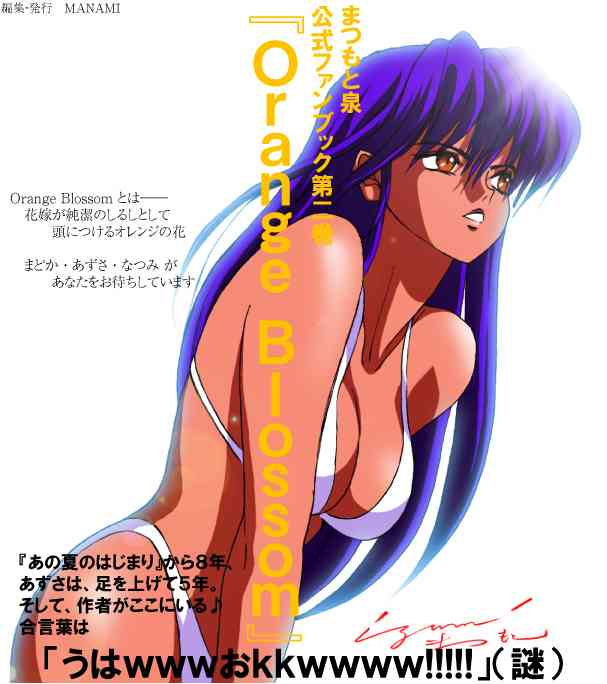 [ OUTLINE OF THE SERIES ]  Updated on Dec. 16, 2004
This series ("Izumi Matsumoto Official Fanbook" series) is published by fanzine coterie "MANAMI" as fanzine, by Izumi Matsumoto's request to "MANAMI".
This series consists of 3 volumes in current plan, and each volume is titled "Recurrence", "Orange Blossom" , and "Dishabille".
Mr. Matsumoto and Wave Studio don't receive any manuscript fee.
Repeatedly all volumes are published as fanzines which have no ISBN code, and are distributed through direct sale by the publisher and in consignment by Toranoana Bookmart (The biggest. fanzine ("Doujinshi", "Dojinshi" for English) bookmart in Japan.)
The price can different between one in direct sale and the another in Toranoana Bookmart.
[ WE ARE GOING TO PARTICIPATE IN "COMIC MARKET" 67 ]
MANAMI (publisher of the series) and LoveLess (the coterie in alliance with MANAMI) pariticipate in the Comic Market #67 at Tokyo Bigsight (Koutouku-ward, Tokyo, Japan.)
The Comic Market is the world-largest exhibition and spot sale event, and its # 67 is held from December 29th to 30th.
Mr. Matsumoto is going to visit MANAMI attending to the Comiket in the time below, however the visit can be cancelled because of his physical condition. (Please remain of that he is still a patient for recent 5 years.)
We - MANAMI (in 29th) and LoveLess (in 30th) - is going to distribute the following items
(1) "Orange Blossom" at 700 Yen
(2) "COMIC ON DIGITAL CHARACTERS" CD-ROM at 1,500 Yen
This CD-ROM was firstly issued in 1996 from GENESIS D. P. C. (Digital Publishing Company) which have been in dormancy.
We and Mr. Matsumoto recognize the CD-ROM as Mr. Matsumoto's personal work which have been not sold through first-hand sales.
If "Orange Blossom" and/or "Digital Characters" would be sold out on December 29, it/they aren't sold on the next day.
We sell "Orange Blossom" up to 2 copies at once, for prevending resellers from stocking .
COMIC ON Digital Characters
The collection of over 130 pictures from "COMIC ON" Volume 1 to 3, and some of them are included in diffrenet version.

* 1 CD-ROM (Win / Mac Hybrid) and the small leaflet included.
* You can play this CD-ROM on Windows 3.1, Mac OS 7, or later versions of these Operation Systems.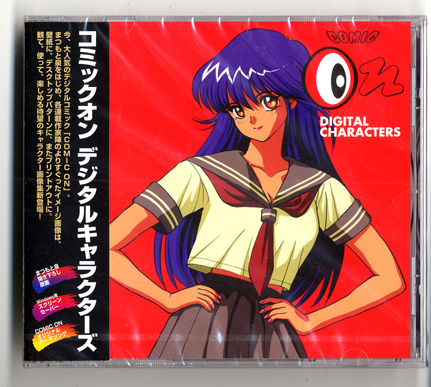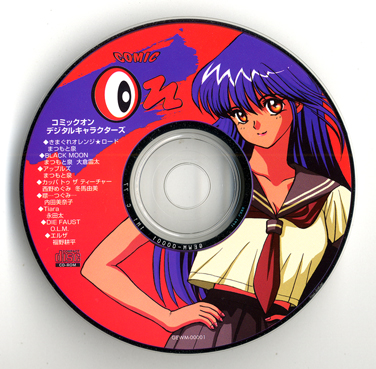 [ CONTENTS OF THE BOOKS ]
Volume 1 "Recurrence" (SOLD OUT and OUT OF PRINT)
Izumi Matsumoto Special Interview (Part 1)
The draft of "Kimagure Orange Road" based on the quite different world setting, and finally cancelled.
Mr. Matsumoto have intended to use some characters - Kenji Hiyama (Hikaru's elder brother) and Akemi Kasuga (mother of Kyosuke and Twins. In the story, only her name appears on her gravestone.)
Seiichi Fujikura (WAVE STUDIO) / "Kimagure Orange Road" Doujinshi-hen (Fan Fiction)
.... etc
Volume 2 "Orange Blossom"
Izumi Matsumoto Special Interview (Part 2)
The draft of "Okosama Tengoku Byo" (Heavenly-Childize Disease Troubles)
Izumi Matsumoto "Masamichi Sugi's Influence onto My Works"
(Mr. Sugi is a musician.)
Izumi Matsumoto "Roots of the Characters"
.... etc



[ "Why don't you translate and publish these books ?" --- Dear Publishers in abroad ]

MANAMI and Izumi Matsumoto are looking for Publishing Companies which translate and publish these books.
Of course, we will provide support for interpreter in Japanese-English translation and commentaries for some extent.


We will make contracts for comapies on the following policy.
(1) Each language edition can be issued by one publisher. (If lisenced, one publisher can publish them in several languages.)
(2) We hope you "good translation" rather than "getting higher royality". Under 5000 copies is OK.
You can expect us very cheap (or very lower rate) royality, if you are really able to publish the book(s).
(3) If you are interested in this proposal, we will offer the full-text PDF edition of the books (which are added watermarks for protection from piracy.)
(4) The contract for printing is valid for 5 years, and it can be extended if both of us make agreement.


Contact for publishers : Taisuke ITONO ( taisuke@itono.com or itono@comic-on.co.jp ) ***** Please write it in English or Japanese.



[ GENERAL CONTACT, MAILORDER SERVICE ]

Taisuke ITONO ( itono@comic-on.co.jp / taisuke@itono.com )  - Editor and Accountant for MANAMI. Acting Webmaster for Wave Studio (Unpaid Quasi-Staff)